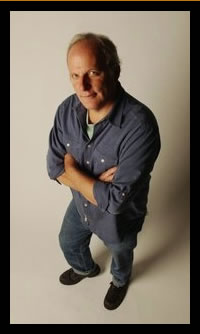 Dave Hoekstra has been a Chicago Sun-Times staff writer since 1985. 

His collection of Sun-Times travel columns, "Ticket To Everywhere," was published in 2000 by Lake Claremont Press. His acclaimed collection of minor league baseball stories "Cougars and Snappers and Loons (Oh My!): A Midwest League Field Guide" (Can't Miss Press, 2009).

In 2013 he was recipent of the Studs Terkel Community Media Award from the Community Media Workshop in Chicago. He won a 1987 Chicago Newspaper Guild Stick O-Type Award for Column Writing. 

Dave wrote and co-produced the WTTW-Channel 11 PBS special: "The Staple Singers and the Civil Rights Movement," nominated for a 2001-02 Chicago Emmy for a documentary program/cultural significance.

Dave loves the Chicago Cubs, supper clubs and Greek diners named the Golden Apple. He lives in Chicago.